Quite Often I Have People Telling How They Wish They Could Do What I Do Or I'm Going To Copy What You Did Because They Like It So Much.
My Reply Usually Is Don't Wish On Doing And Don't Copy, But Instead Put Your Creative Juices To Work.
Though I Like Many Of You Am Impressed With The Skills And Talents Of Many DA Artist, Be Aware That We Are All At Different Stages Of Development.
If You Chose To Grow Further It's Up To You To Explore And Experiment.
Take The Time When Visiting Other Members Galleries To Examine What They Have Done And To Set Goals For Yourself That Can Help Achieve In Incremental Steps The Things You Like In The Artwork Of Others.
When You Finally Reach That Particular Point; Then Work To Exceed It And Take Your Work To A New Level.
Here Are Two Examples Of What I'm Talking About As It Relates To My Work That People Have Responded Two Positively.
This Is The Piece That Inspired My Fractal Art Composition "Heavenly Angel Wings Cross"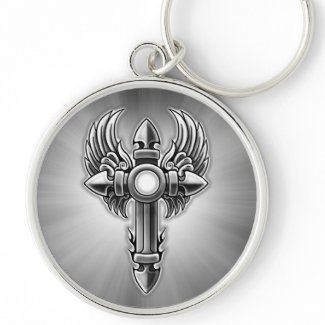 Heavenly Angel Wings Cross
This Is The Piece That Inspired Me To Create My Fractal Art Composition "The Arthusian Temple"
The Arthusian Temple
Now Some Of You May Be Saying Well You've Been At It For A While, And To That I Say If You Think I Was Creating This Type Of Work When I Started Two Years Ago You're Sadly Mistaken.
It's Taken Me Two Years To Get To This Stage. There's A Long Way To Go In What I'm Striving To Do With My Fractal Art; There Will Be An Even Longer Way For Me To Go In Creating The Type Of Artwork I See Others Creating Here On DA, But That Doesn't Mean I Can't Achieve That Goal.
Hard Work And Commitment Is What's Required In Realizing Your Goals.
Be Creative, Stop Saying To Yourself I Can't And Say I Can.
Set Down Steps To Achieve Your Goal.
If Your Here On DA ,That Means You Believe You Have Artistic Capability.
You've Taken The First Steps;
Now It's Time To Start Running.
There's Talent And There's Skill And Technique
Most Of Us Can Acquire The Skills And Techniques And In The Process Discover Talent(s) We Were Not Aware Of!
There Are Plenty Of Artist Here On DA And Across The Net That Have Free Tutorials.
There Are Sites That Are Dedicated To Artistic Tutorials.
You Can Go To YouTube (I Have Several Videos On My Website From YouTube) On Tutorials Targeting Drawing, Painting, Illustrating And Using Popular Artistic Applications.
You Can Either Follow Or You Can Forge New Ground!
It's All Up To You!
All The Best,
Xzendor7